Well, it's no secret that im still learning and trying to improve all this blogging lark, and oh boy is there a lot more for me to get to grips with.
And after trying to catch up with some of my favourite bloggers, i was quickly informed by several people that google Reader was shutting down, and it seems that most are heading over to Bloglovin'.
Now, i've had Bloglovin since using Blogger however never really used it due to complete confusion.
Confusion about what its needed for, the ins and outs, and to be honest the whole concept.
I am so eager to get to grips with it and further my 'blogging skills' so I'm writing this post as a plea.
If anyone can give me any tips, advice, and / or even explain to me the black and white basics, i would be truly grateful.
Send me a message, comment or even go to my twitter and please leave me some little nuggets, you have no idea how much you'd be helping me out.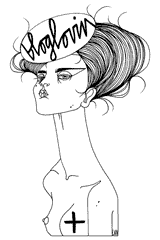 If you have Bloglovin' it'd be super sweet if you added me to your reading list.